Solardo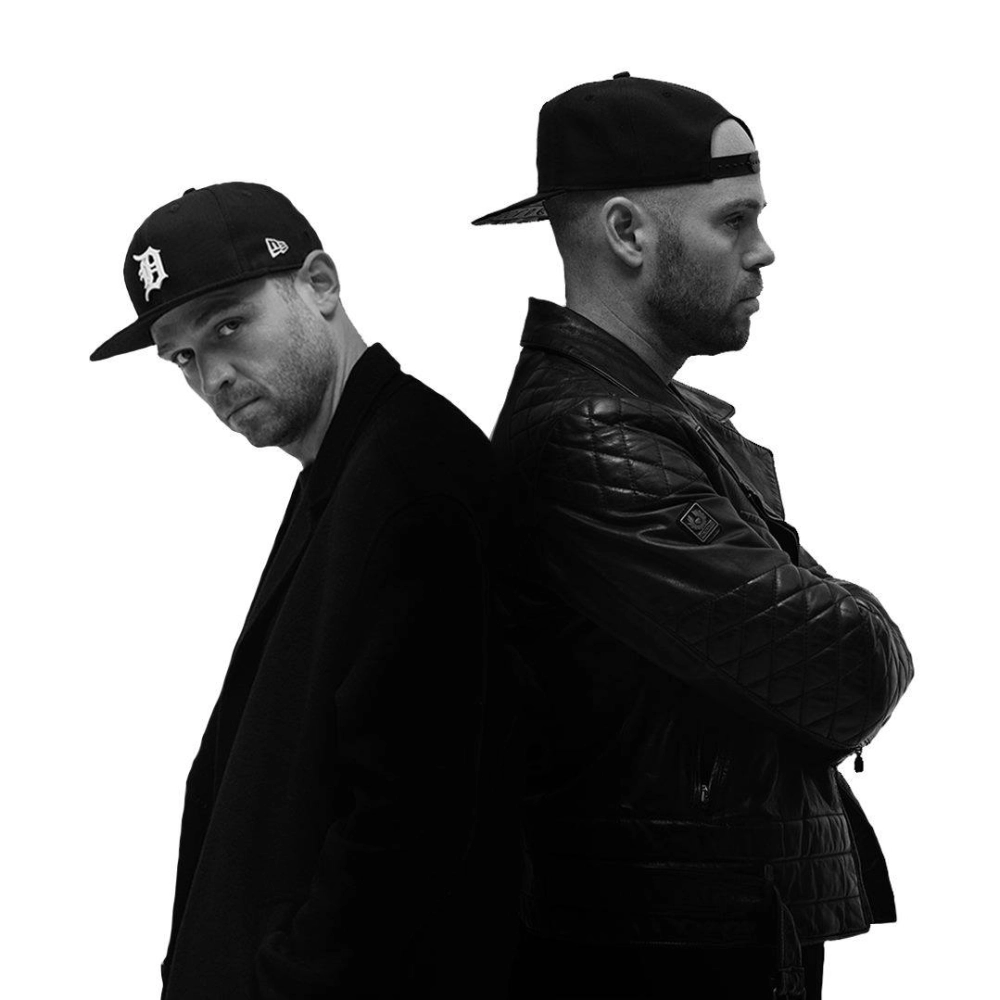 Manchester, FR
Higher

In the space of just a few years, Manchester duo Solardo have rapidly risen from underground contenders to one of the biggest names in house music globally. Having risen to the highest ranks of the tech house vanguard, their sound now spans gritty heads-down grooves to big room anthems, crossover hits and boundary-pushing house/techno hybrids. Playing alongside the biggest underground names as well as collaborating with the biggest names in the world like Calvin Harris's Love Regenerator project, Marshall Jefferson and Eli Brown to name a few, they occupy a unique position in today's electronic music scene.
From playing for epic crowds at festivals like Glastonbury, Tomorrowland, EDC Las Vegas, Ultra Music Festival Miami, Creamfields, and Parklife to some of the world's biggest superclubs as well as some of the worlds most respected clubs, Solardo adapt to whichever crowd is put in front of them. Their own acclaimed Higher Festival in Dubrovnik, Croatia, sees the duo play alongside the likes of underground heroes Loco Dice, Marcel Detmann, Âme, Marco Carola, FJAAK, Andrea Oliva, and Nicole Moudaber. Next to their history of releasing on the biggest labels in the game, from Ultra to Hot Creations to Relief to Toolroom, they focus their A&R efforts on their three labels: Sola Music (representing the kind of dancefloor-focused tracks they play in their sets), Sola Nauts (for their crossover output) and Sola Eclipse (for darker, more late-night minimal sounds). With Higher Festival spread across multiple breathtaking venues and their three imprints set in place, Solardo have created their own ecosystem which allows them to release, play and book exactly what, who and when they want.
James Eliot and Mark Richards cut their teeth on the underground of the Manchester club scene, and even years into their career they could still be found fraternizing with their fans at afterparties—a clear sign of their dedication and love for the club scene. From those early days playing local Manchester haunts to playing every major festival in the US and Europe, they have come an incredibly long way and continue to propel higher up the ranks of dance music.  They set records with their 14-week Hï Ibiza residency, selling upto 7,000 tickets each week and with a total of 90,000 fans passing through the doors. 2022 sees them return to the White Isle to host a 16-week residency at Ushuaïa Ibiza alongside Camelphat, continuing their hyper-successful run on the island. This summer will also see them play alongside the biggest names within the underground scene. "We've been waiting to announce our residency for two years, which is quite difficult when you've got a residency at such a special place, on such a special island" they say. "It's just such a relief to actually see your name on the flyer saying, yes, we are opening on the 14th of June. It's been two years in the making and we can't wait for it to finally take place."
Their innovative sound has evolved from the popular tech house template to incorporate elements of techno, house, progressive, electro and trance in one heady blend, and now has become the dominant style in the bigger house clubs and festivals across the world—with over 200 million streams to their name, and their huge 'XTC' becoming one of the biggest tracks in Ibiza in its year of release. "We just make whatever we're making, but we just don't really categorise it" they explain. "We just make tunes, ideally, just for the dance floor and whatever it gets classified as, is what it is. We definitely don't go out and start thinking—oh, we're going to go techno—because we just evolved our sound massively from when we first released music to now. And it will continue to keep on evolving and we'll just keep on doing what we're doing and whatever that might be, where it gets classified as whatever. As long as all the clubs and the festivals are loving it, we're more than happy."
Whatever they put their touch to seems to turn to gold, and it's an incredibly exciting prospect to see where they take things next on their incredible journey.