Sara Landry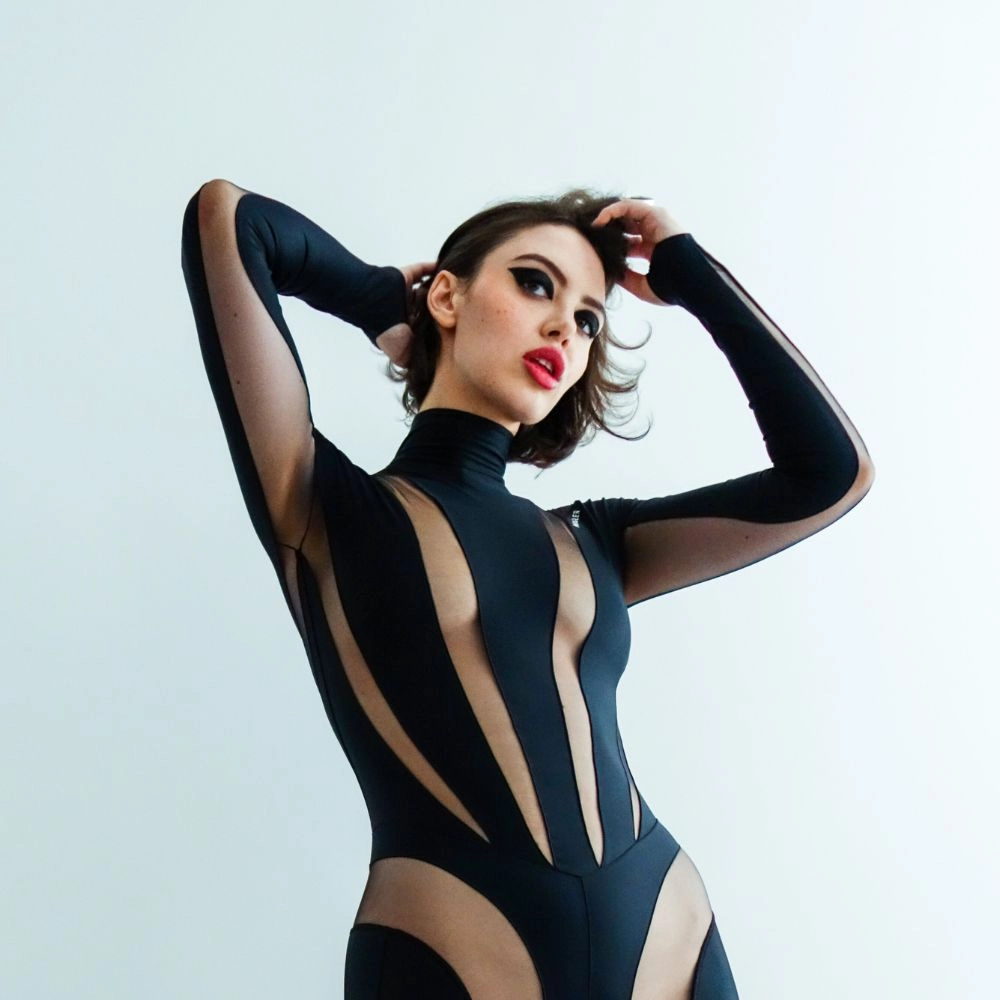 Sara Landry is relentless...
Hailing from the USA, Sara is a self-taught producer, audio engineer and DJ known for her dark,
driving and divinely feminine brand of hard techno. Sara has quickly emerged as one of the most
exciting artists in hard techno, hailed as one of the best DJ's in the space as well as one of the
scene's finest producers, with releases on Exhale, RAW & Techno Germany, not to mention HEKATE,
Sara's own imprint.
Sara is an irrefutable powerhouse in the studio, deftly pushing herself to craft innovative sonic
experiences that are, above all else, deliberate, witchy and unique. Her ability to create journeys
through warped sound-design and distorted elements has become her signature. Her records have
attracted an ever-growing community of loyal fans as well as the admiration of key tastemakers such
as 999999999, I Hate Models, Indira Paganotto, Amelie Lens, Nico Moreno, VTSS, Charlotte De
Witte, Shlømo, Kobosil and more. It is no surprise then that Sara's tracks have been the no.1 best
streaming tracks on Amelie Lens' Exhale VA for Ukraine & RAW's Summer Hits II VA, as well as
having a top ten best selling record with Techno Germany under her belt. It's therefore hardly
surprising that Sara has also earned the accolade of being the no.1 best selling female producer in
the beatport hard techno genre!
Sara's success as a producer inspired her to launch her own imprint HEKATE, named after the Greek
Goddess of witchcraft and wild placed. The label serves as a vehicle that allows Sara to push her
creative boundaries, delving deeper into the sonics and influences that inspire her most, as well as
promoting other like minded artists in Sara's network.
As a DJ, Sara is an explosive presence consistently delivering thunderous, hammering sets that have
won the hearts of techno fanatics the world over and earned her a plethora of high-profile bookings at
Blackworks, Teletech Festival, Reform, CRSSD, Boiler Room, Factory 93, Ritvales Festival, Verknipt
Festival, HEX, Movement Festival, Baum Festival, Monegros Festival, Dreambeach, Dour Festival,
Cocorico & more. Her prolific ability behind the decks soon caught the attention of leading Industrial
brands Verknipt & Terminal V who both asked Sara for mixes towards their podcast series as well as
Boiler Room who gave Sara a spot on their highly coveted Hard Dance Mix series. Since the launch
of Sara's Boiler Room Hard Dance Mix no other mix in the series has out performed Sara's mix!
Sara's ambition with her music is to help her audiences transcend into deep outer-bodied experiences
by providing a space for them to lose themselves in the realm she manifests. And with her social
presence ever growing around a constant flow of shows and releases, it's no surprise why Sara
Landry is widely regarded as the standout talent in the Hard Techno scene.