Noize Suppressor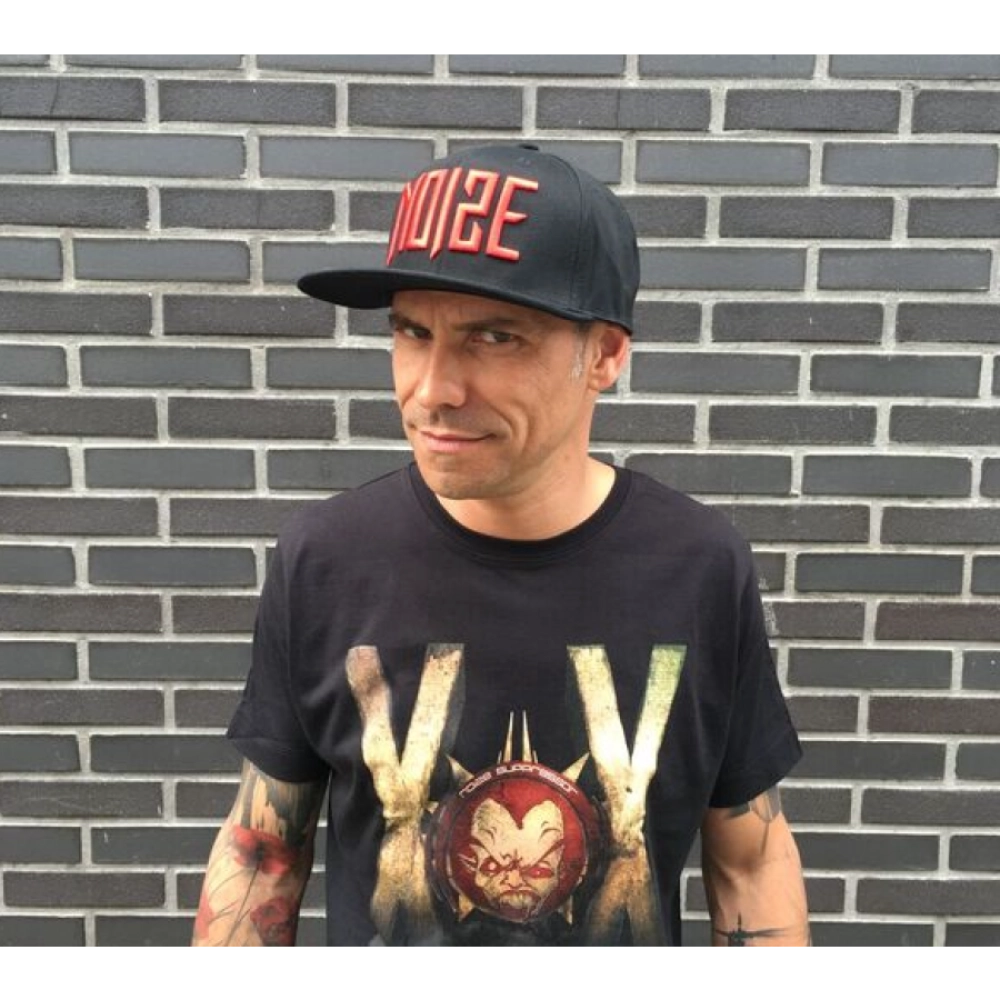 Looking around ourselves today we see that things are accelerating ever so rapidly in the world of technology. Mans creation has dominated the world with industrious brilliance that can at once be described as mind bending, awe striking and terrifying. Perhaps nothing symbolizes the spirit of this better than Alessandro Dilillo (Bike) better known to the world as NOIZE SUPPRESSOR. Leaders in realm of Hardcore Techno, Noize Suppressor have taken their industrious art form to another level in both the musical and live realms. Bringing their fans an unmatched experience in entertainment on every level. As any witness of a Noize Suppressor show will tell you: its truly is mind bending, awe striking and terrifying…. all at once.

Beginning his Journey through the halls of Hardcore in the early nineties, he found his way quickly through the ranks. Noticed early on by the legendary techno-icon Digital Boy (Luca Pretolesi), Bike was offered a contract to the infamous Italian Label D-Boy Records. What followed was his first major record release in 1996. As time went on, the much deserved 'buzz' around Noize Suppressor continued to grow. While in the midst of his rise to fame in the hardcore scene, Bike decided to bring a second person into the picture in an effort to maximize the live performance aspect of his shows. Such a person came in the form of Rudy B, the "scratchmaster" of Noize Suppressor. These were busy years for Bike… the passion of the music and the scene was all that mattered and while the quality of his music productions remained his focus, he also remained extremely active in keeping the Italian Hardcore scene alive in the 90's via his club events at the Rimini club "Gheodrome". Following the retirement of Rudy B, Bike teamed up with DJ DEK in 2004. 
Reinforcing his reputation as one of the most extreme and innovative talents, In 2009 Noize Suppressor introduced the world to one of its most revolutionary inventions in the live-music platform: The Sonar. Essentially an all inclusive musical apparatus, The Sonar is an extremely mind blowing device which produces a musical phenomena so visually stunning that its rightfully become the most sought after performance act in Hardcore events and festivals worldwide. While the Sonar is something that really needs to be "witnessed" to be fully understood, It can best be explained as a device which uses a high tech system of infra red to trigger sounds and samples. Like a magician, Bike waves his hands over this device and a series of sounds suddenly appear. The full act, titled "Noize Suppressor presents Sonar" is a brand new form of entertainment that has successfully taken the "Live" performance act into the next generation.

Although still in his early 30s, It's been a long road for Bike. Now having reached a level of international acclaim and becoming one of the most sought after artist in his field, he always remains true to his humble roots. While regularly performing and headlining massive festivals such as SENSATION, QLIMAX, MASTERS OF HARDCORE, MYSTERYLAND, THUNDERDOME, DOMINATOR, etc. he can also be seen playing intimate venues across the globe on a regular basis. Whether its 50,000 or 1,000 people, Noize Supressor always brings the raw energy which has set him apart as one of the most extreme and imaginative talents in the business.

Today, Noize Suppressor can be booked as either a "Live" show, which includes his spectacular Sonar performance, or as a DJ set.