Nicolas Masseyeff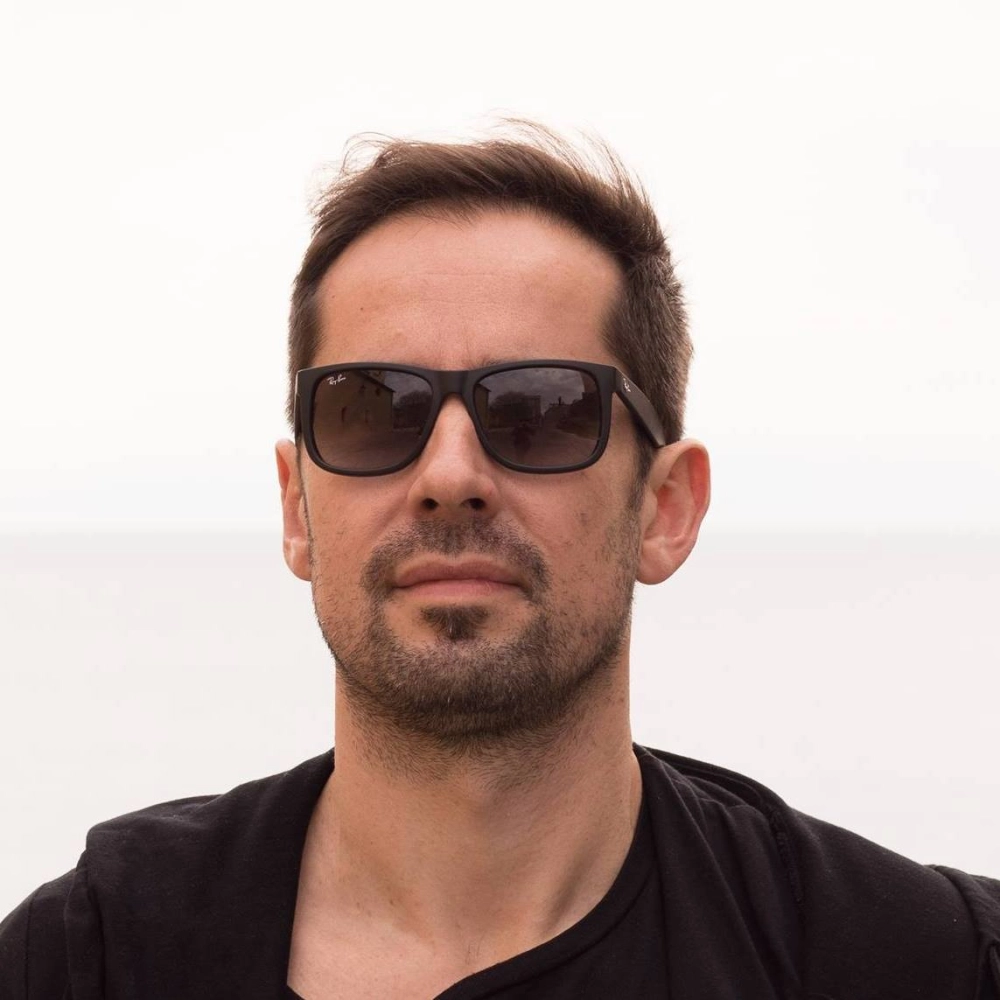 Back in 1989, on the scorching French Riviera, Nicolas Masseyeff's long affection for electronic music first began. After that first kiss, then the man spent 15 years in his hometown as a record dealer, before buying his own outlet, Limelight, and turn..
Drawing inspiration from a wide sonic plane that includes minimalism, jazz, new wave, Detroit techno and Chicago house, it's producers like Steve Reich, John Cage, Carl Craig, UR, Basic Channel and Larry Heard that Masseyeff looks up to. It's no surprise, then, that in 1998 Nico began experimenting on his own. Only in 2006 was he happy with the musical identity he had forged for himself, though, so only then did he release his first productions...
As such, French label Zebra 3 served up his Hostages EP before the Frenchman then released on John Henry Records (run by esteemed producer John ʻZoo Brazil' Andersson) for the first time. Since then he has returned to the label to release several tracks under the alias Vedrenn and has become a core part of the Plantage 13 crew that also includes the likes of Stephan Bodzin, Super Flu, Herzblut, Rekorder and Monaberry.
Once producing full time and having sadly left the record store, the releases came thick and fast. ʻDeva''s melody seduced Stephan Bodzin enough for him to put it in the spotlight courtesy of a release on his Herzblut Recordings (2008), then went on to release another trio of Masseyeff EPs, namely Asymetrik (2009), Modul8 (2009) and No More Time (2010).
2010 also saw Nico pair with long-time friend and much-hyped producer Oxia. Together they crafted ʻTrying Out' for the 5 year anniversary compilation of Marc Romboy's Systematic in July 2009, then ʻKeep the Drums' for London label Tsuba in April 2010. So too have there been remixes for Stephan Bodzin and Marc Romboy's astronomic Luna project alongside plenty of other names from across the electronic world.
In November 2011, Masseyeff's first full length project, The Motherland came out; it's an odyssey into the man's mind, featuring twists and turns, blissful sections and joie de vivre, but also melancholia and sorrow, just like in his life; just like in your life... The album was met with great acclaim by music professionals and fans from around the world, which in turn led to 2012, which was the year of Nicolas Masseyeff remixes. He lent his remix skills to labels such as Noir Music, Suara, Material, and Ostwind among others. In addition, he also spent some time behind the scenes working on the live shows of Miss Kittin and Kavinsky.
The summer of 2013 saw him team up again with his long time friend Oxia. The result was the beautiful ʻYou Know' track which was released on Noir Music. Traveling the world and producing high quality music seems to not be enough for Masseyeff, who is a professional on all levels. Thus, together with his partners in crime – the Limelight crew – launched a new kind of event series in Cannes, called Le Bal des Fous. All events take place on a Sunday afternoon in unusual venues and are entirely dedicated to their love for house music.
In 2014 Nicolas Masseyeff returned to Herzblut with the release of his Vero EP.
2015 brings him to new shores. The Herzblut regular already remixed Collective Machine & Spencer K's ʻPhysicalism' which was released in April on Kaiserdisco's label – KD Music. June will also see him join forces with another longtime pal of his – Miss Kittin. Their release "June" will come out on the internationally known Berlin-based label – Mobilee
courageous use of melody and warm atmospheric tones are both warm and uplifting and carry the
In a time where
relentless linear beats can still dominate the dance floors Masseyeff is a breath of fresh air. His
listener toward new electronic horizons – all evident once again in the spine-tingling Vero and its
snarling, groovy heavy brother Len.