Marst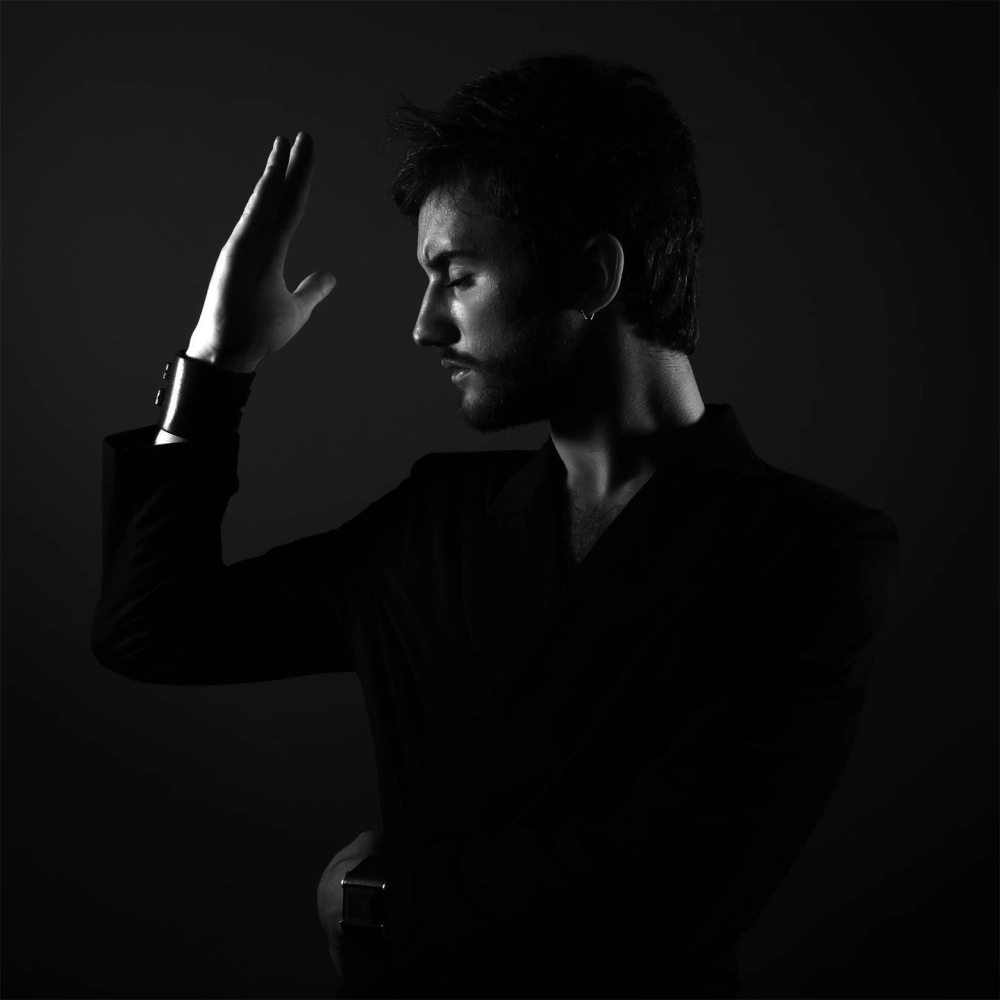 Native of Paris and spotted by Laurent Garnier, Martial Thebault aka Marst (pronounce "Mars-Tea") has been on a considerable rise since he first broke onto the French electronic scene in 2012...
[French Biography on http://www.marst.fr]

SHORT:

Native of Paris and spotted by Laurent Garnier, Martial Thebault aka Marst (pronounce "Mars-Tea") has been on a considerable rise since he first broke onto the French electronic scene in 2012. His DJ-Sets spread a positive and harmonious vision of techno and house music. In just a few years, he's gone on to release music at the request of record labels as Diynamic or Bedrock while receiving support from big names in the industry like Dixon, Âme, Solomun or Agoria...

LONG:

Born on February 6th, 1988 at Le Blanc-Mesnil in the suburbs of Paris, France, his main interests from his early youth were related to music. At the age of 4, he joins a drums class. He will enjoy playing this instrument for years and will obtain a few diplomas at the Agostini school. Meanwhile he is self-taught in playing a few other instruments like the piano/keyboard, the guitar and the bass.

Enjoying verses and rhymes, the worlds of Gainsbourg, Pink Floyd or Chopin, Marst becomes as a teenager the leader of a French pop-rock band as a writer, composer and singer and wins a few contests. He also receives a money grant from the « Région Haute-Normandie » and takes up a challenge: to achieve the production of an EP on his own.

The use of computer music has always been present in his artistic evolution. Along acoustical instruments, he gets to own at a very young age an Atari, an old Korg Wavestation, a sampler and an expander, ultimate presents from a musician older cousin. That is how Marst starts to explore the psychedelic world of the machines in the late nineties.

He tinkers about, discovers and plays sampling sounds and makes music arrangements for a very long time. The Cd-roms in magazines and the demonstration software leads him little by little to make his first synthetic tries.

In 2005, Marst breaks his money box to buy a more professional material. His musical knowledge, influenced by rock but also electronic sounds from Detroit, Chicago, New York or Berlin, make him discover Laurent Garnier who will soon become his real source of inspiration. Later on, he will focus on electronic music and the composition of tracks with powerful house and techno rhythms, always melodious, according to pure musical philosophy and respect of harmony.

Thanks to the purchase of his first turntables in 2006, he can see his acoustic projects take form electronically through mixing. His career then gets a start, he becomes a resident at the Shari Vari in Rouen, plays in most of the bars in this city where unfortunately there are not electronic music clubs anymore. He is spotted and plays in the first part of Vitalic's concert at the 106, a concert hall for contemporary music. The audience appreciates, other cities then open their doors : Paris, Poitiers, Caen…

June 2011 : he decides to set aside the DJ sets to get involved in production more seriously. Early July : he puts one of his compositions on the internet « Sun On The Moon », a title of powerful techno melody, supported by an overwhelming saxophone riff… And to his great surprise, there was an immediate positive reaction : more and more people listen and share on the social networks, many give their support : Madben, the Sonic Crew (Astropolis Festival), Agoria, Seth Troxler, Nuno Dos Santos, Ian O'Donovan… He gets invited to parties and festivals.

Then comes the second important event in his life : the B-side, « Waterlight », of his first maxi is put on the internet and this time he gets the full support of Laurent Garnier who plays his music in his weekly radio programme « It Is What It Is » (Le Mouv' / Pure FM / Couleur 3) and who keeps playing it everywhere around the world, at nearly all his performances (Time Warp, Nuits Sonores, Berghain & Panorama Bar, London, New York…). He even comes to compare it with his famous « Crispy Bacon », a real honor for Marst!

« Sun On The Moon EP » is released in March 2012. From then on, Marst receives requests for productions and remixes…

He has since released original tracks and remixes on prestigious music labels as Diynamic, Bedrock, KMS, Definition:Music, King Street Sounds, Click Recordings...
Discographie séléctionnée Marst

Marst - Amazones - Espai Music - 2012
Maertz - Senseless Love (Marst Industrial Remix) - Espai Music - 2013
Marst - Undress Me EP - Timid Records - 2013
Madben - Alphecca (Marst Remix) - Stripped Off - 2013
Marst - Control Room - Bedrock - 2013
F.e.m - Mathematical (Marst Remix) - Neverending - 2014
Marst - Panorama EP - KMS - 2014
Marst - Waterlight EP - A-Traction - 2015
Marst - Nanga EP - A-Traction - 2016
Marst - Aquamour - Diynamic Music - 2016
TYNG & KMRN - WHAT (Marst Remix) - A-Traction - 2017
Rafael Cerato - Destiny feat. John M (Marst Remix) - Click Records - 2017
Marst - Amor EP - Timeless Moment - 2017
Marst - Pluie Rouge EP - Sweet Musique - 2017
Marst - Classic EP - King Street Sounds - 2017
Florian Kruse feat. Brolin - Navigator (Marst Remixes) - Metapop - 2017
Marst - Amor Remixes - Timeless Moment - 2017
Le Monkey - La Visite Cathedrale (Marst Remix) - PUZL Records - 2017