F. Noize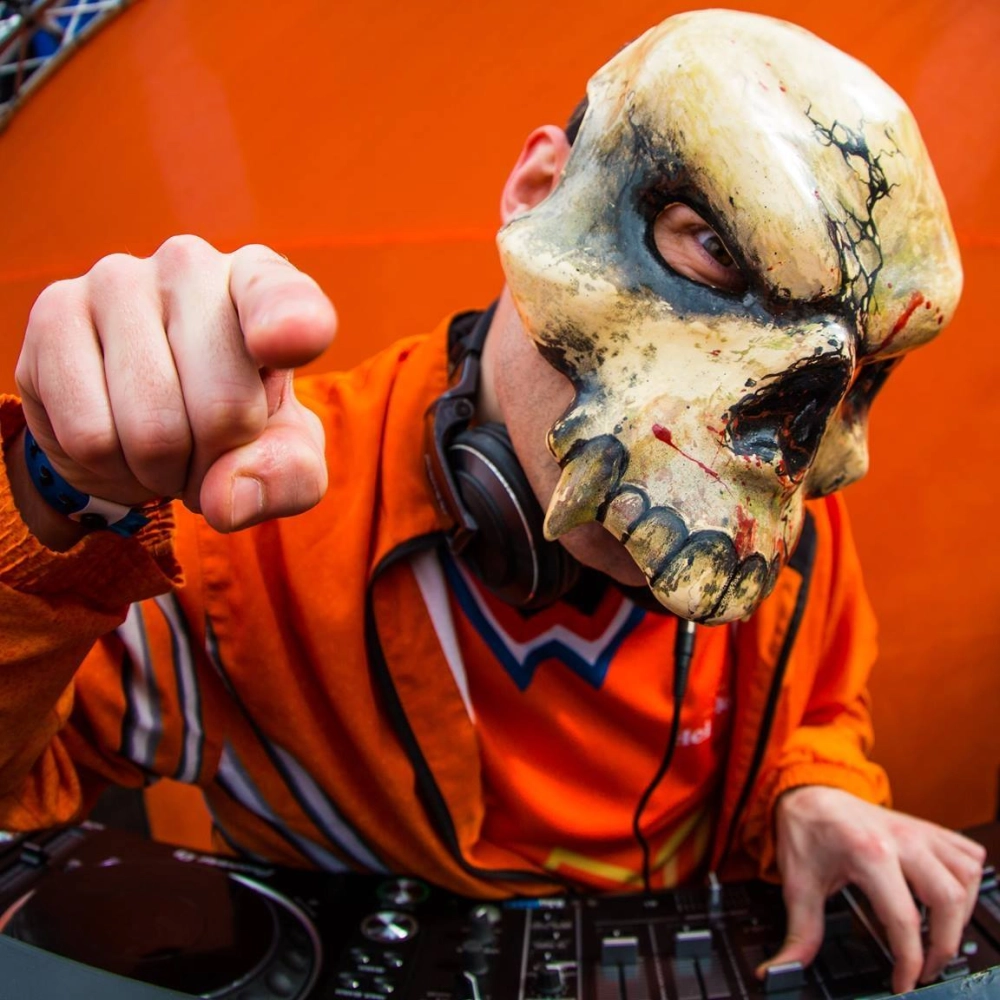 ENG:

Class 87, hit the ground of the clubs at the age of 16 years presenting his first hardstyle productions to the Roman people, who welcomed him with great enthusiasm. In 2007 is noted by Dj Vortex, thanks to the remix of the track "Black Turin" by Paul Morocco, thus becoming part of the Crew HARDFORUM. The gap with the music hardstyle was approaching, the passion for hardcore grew inexorably and sounds of the hardstyle beginning to be too "soft" to the ears of the DJ! The real turning point came when, DJ Vortex, make him resident dj of the Hardforum events, with whom maintain close the teeth the fame of the best parties of the underground Roman, until today. In the years to follow F. Noize toured Italy and touches stages as Piedmont (Muzik Loop festival), Sardinia (Area Mito), Brescia (Number One) and other clubs in the boot, after closing with a flourish 2011 decided it was time to give life to the score has in mind, a new style, which combines sounds violent, high bpm and a lot of madness. After a short session in the studio, in 2012 released his first track featuring Zeta Reticuli "Show N Prove", on the industrial label # 1 In Italy, the mythical, Headfuck Records than release also on: Mokum records, Noisestorm, Avanti records, Vendicta, GGm Raw, G.O.H. Records, Darkside Unleashed, Pure Kore Sound.
In 2013, thanks to the support of Dj Partyraiser, F. Noize release with his best friend Andy the core, "Sentenced" on Partyraiser records, this tracks that will be in the top 3 of Hardtunes for more than 3 weeks, comfirming F. Noize one of the hardest new talents of the Hardcore Underground Scene. In the same year he join Footworxx agency.
His Productions are supported from a lot of artists like: Partyraiser, Tieum, Drokz, Tha Playah, Dr. Peacock, Smurf, The Brain Drillerz, Unexist, Sandy Warez, Section Grabuge, The Demon Dwarf, Chrono, D.O.M., The Deterrent Man, Andy The Core, Bloodcage, Wars industry, The unfamous, Destructive Tendencies, Darkcontroller, S'aphira, Mr Madness, Amada, Masters of Noise ecc..
He played in some of the biggest international events like:
Thrillogy(NL), Decibel (Nl), Harmony of hardcore (NL), Qontinent(BE), Hardshock(NL), Bkjn vs Partyraiser(NL), Project Hardcore (NL) Hellraiser(GE),Hardcore 4 life(NL), Together we're Hardcore(NL),Ibiza Goes Hard (SP), Frenchcore s'il vou plait(NL) Vive La Frenchcore(NL),Enter The Dome(NL), Pokke kerst Herrie(NL), PMF(GE),HellBound (NL), Montagood Festival(SP), Pandemonium(NL) Kataklysm festival(FR),Army of Hardcore(DE), Footworxx(BE),Judgment Day(GE) and many more!