Etienne De Crecy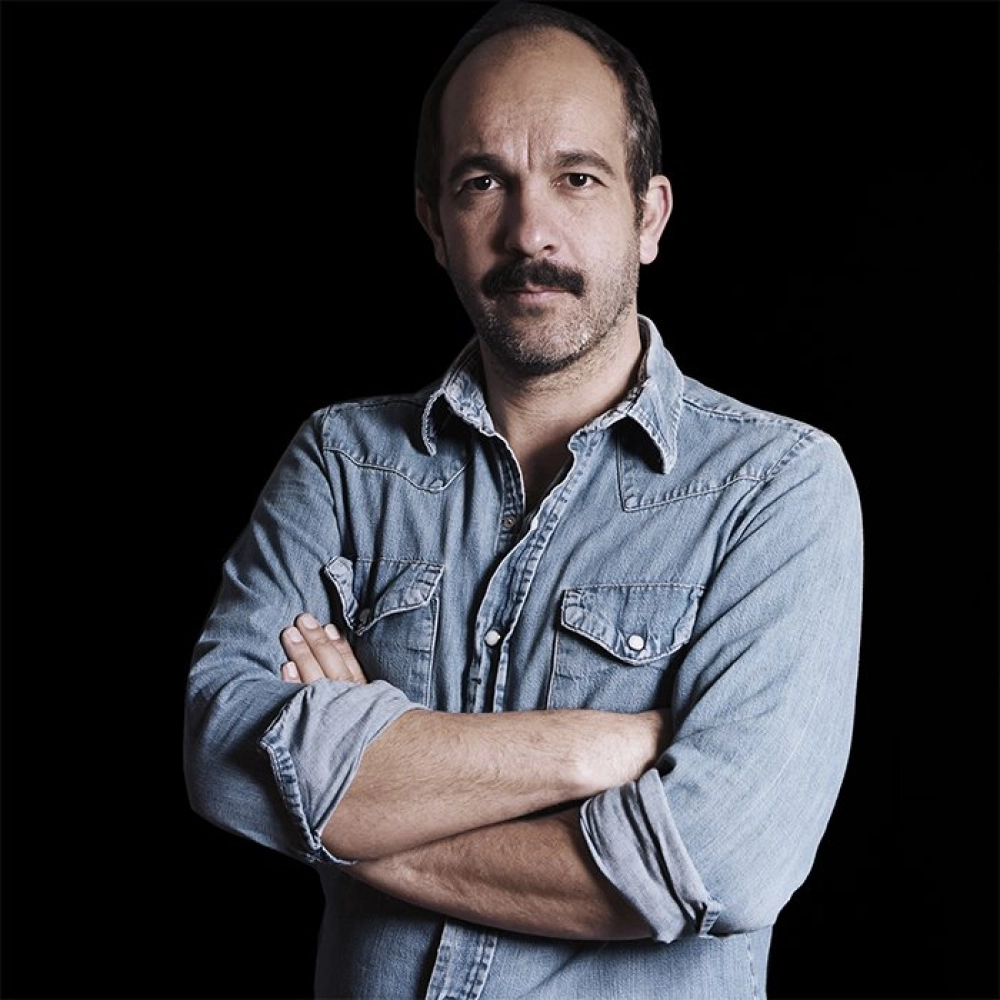 RHYTHM COMPOSER
The story began in 1992 when Étienne de Crécy and Philippe Zdar went to their first rave in Paris and decided to form Motorbass. Sound engineers at the legendary Plus XXX studio, they released their album Pansoul in1994, announcing the birth of French house.

In 1995, Étienne de Crécy launched his Super Discount project. He wrote most of the tracks on the fictitious compilation album, crediting them to different aliases, but also worked with his friends Air and Alex Gopher. Like Motorbass's Pansoul, the record became one of the driving forces behind French Touch and a seminalclassic of electronic music in France and abroad. Super Discount was a critical and commercial success, an iconof its day.

"Every track of this album is simply sublime…Every single one is quite simply essential." (Mixmag)

In 2001, Étienne de Crécy released Tempovision. A tireless electronic trailblazer, he had moved on from purehouse music and now introduced a sound previously exclusive to underground to a wider audience. On Tempovision, he explored a new dimension of his work (dubbed 'digital soul') with American singers Belita Woods and Michael Clip Payne.

Once again, images turned out to be crucial when his brother Geoffroy de Crécy made a series of animatedvideos for the singles 'Am I Wrong', 'Scratched' and 'Tempovision'.

Electronic music became a major genre in Europe.

In 2004, as house music filled the charts and iconic French Touch DJs played sets in the world's biggest VIP clubs, Étienne de Crécy had a sudden change of heart and turned to electro, influenced by the young guard ofproducers who were tired of French Touch. The result was Super Discount 2, whose harder, more aggressive sound was closer to Étienne's early techno leanings. Philippe Zdar, Boom Bass, DJ Mehdi, Alex Gopher and Julien Delfaud all contributed to the album. The numbers 'Fast Track' and 'Overnet' became the anthems celebrating electronic music's renaissance.

From 2004 to 2006, Étienne de Crécy performed Super Discount 2 live with Alex Gopher and Julien Delfaud. The tour began in small, pioneering electro clubs all over Europe and ended two years later on the stages of some of the greatest festivals.

Étienne de Crécy then produced the Commercial EP 1 & 2 maxis and offered to remix the Bloody Beetroots' track 'Funk'. The remix became a viral success and springboard for the Beetroots, and made a connection between Etienne and the young electro generation.

In 2008, Étienne de Crécy launched Beats'n'Cubes, a piece of performance art devised by the Exyzt collective. This radical, bright, cubic sound installation traveled the world for more than 5 years. A genuine revolution in stagedesign for electronic music, it helped techno break out of its ghetto, making it a hit at rock festivals.

Electronic music became a major genre throughout the world.

In 2014, as EDM was taking the USA and most of the rest of the world by storm, Étienne decided to go back to work on Super Discount. The project's third chapter forms a connecting link between the first two episodes. Although synthesizers are still in the front line (true to the techno energy of Super Discount 2), the samples and production go to create a morehouse, funky sound (the trademark of the first volume). This time, Étienne has worked with singers – Dave & Pos (De La Soul), Baxter Dury, Tom Burke (Citizens), Madeline Follin (Cults) and Kilo Kish all feature on the album – rather than producers, although Alex Gopher and Julien Delfaud contributed and Étienne has already begun the Super Discount 3 Live tour with them – before the album's release!

In his live performances, record production and visuals, Étienne de Crécy has always been a pioneer, producing conceptualized, original, groundbreaking work.