Elisa Do Brasil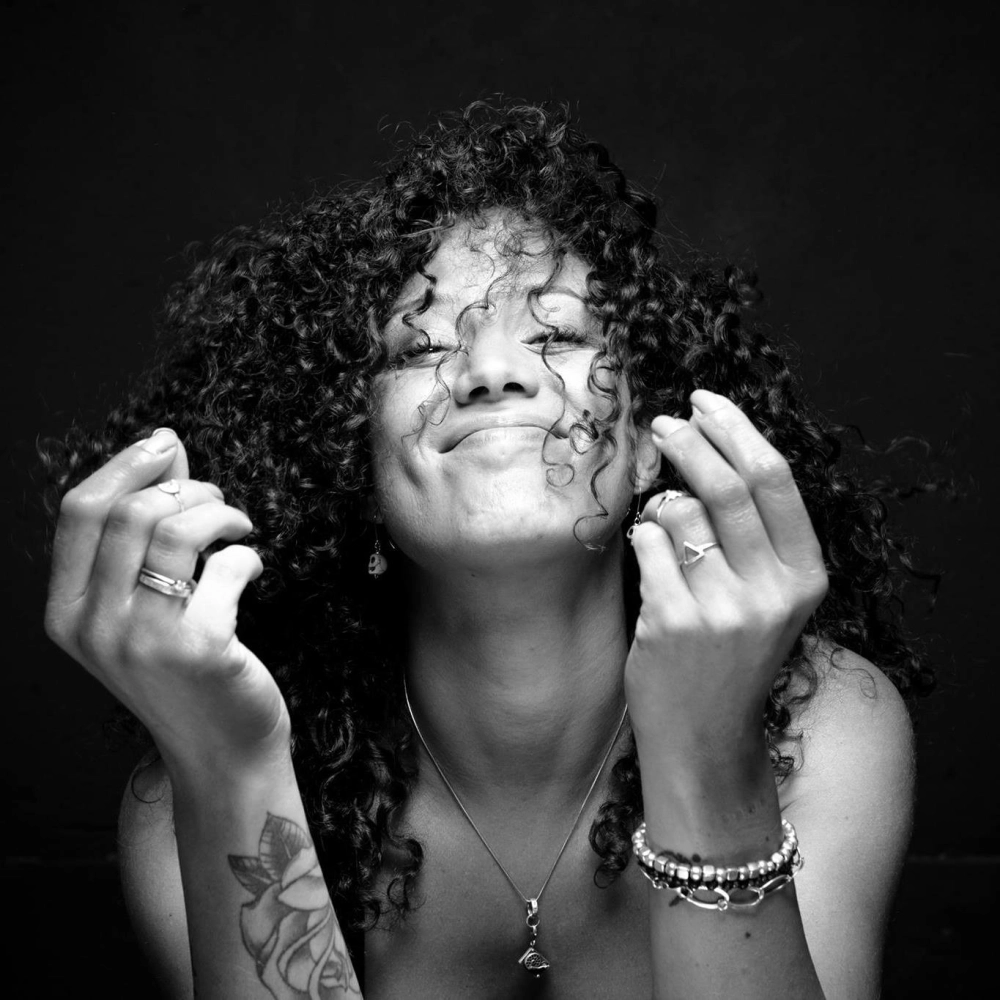 ENGLISH BIO 

Born under Brasilia's burning sun, ELISA DO BRASIL moves to France at a very young age, where she will find a passionated love for electronic musics. Oscillating between the Drum & Bass and Free Party movements, EDB rewrites her own DNA by fully dedicating herself to those sounds, becoming one of their leading faces at the young age of 20. In 1999, she starts a residency at the mythical REX CLUB with her « MASSIVE » parties (welcoming some legendary names such as Laurent Garnier or MC Verse) which will signi cantly shape the future of the French Drum & Bass scene.

Her fury and her visceral talent give her wings for over 10 years (2000-2010), and brings her to participate to some of France's and Europe's most importants festivals (Outlook, Dour, Fusion, Garorock, Solidays, Astropolis...). Meanwhile, she releases two mixed CDs on UWE, « Massive Party » in 2004, and « So Massive » in 2006, and two LPs on X-Ray : « First Stroke » (2009) and « Rolling the Dice » in 2012, as well as a track signed on the British label Viper Recordings. She also stands out with her « All Night Long » sets, nights during which she reveals the full extend of her talent behind the decks and sharp selection. In parallel, Elisa Do Brasil develops a strong relationship with extreme sports, and tours with Rip Curl, O'Neill, or at the Natural Games Festival.

She returns in 2013 to launch a new residency at Rex Club with her parties « Forever DNB », where she regularly invites Drum & Bass legends (Andy C, Randall, DJ Marky, DJ Storm, MC GQ) but also some of the scene's younger talents (Skeptical, Kings Of The Rollers), proud of a new musical identity, closer to her rst in uences and to the sound-system culture that mean so much to her. With new projects and a forthcoming album, 2018 resonates as Elisa Do Brasil's comeback to the front of the scene !

FRENCH VERSION

Née sous le soleil brûlant de Brasilia, ELISA DO BRASIL arrive très jeune en France où elle trouvera dans les musiques électroniques ses premières amours passionnelles. Oscillant entre les mouvements DRUM'N'BASS et Free Party, EDB redessine son ADN en s'impliquant dans ces deux musiques... au point d'en devenir l'une des figures de proue alors qu'elle a tout juste 20 ans. En 1999, elle devient résidente du mythique REX CLUB avec ses soirées « MASSIVE » (qui accueillera Laurent Garnier ou MC Verse, entre autres légendes internationales) et créée un appel d'air considérable qui va façonner le futur de la scène Drum & Bass en France.

Son acharnement autant que son talent viscéral lui donnent des ailes et pendant plus de 10 ans, entre 2000 et 2010, elle va participer à quelques-uns des plus importants festivals français et eu- ropéens (Outlook, Dour, Fusion, Garorock, Solidays, Astropolis... ) Pendant cette même période, elle sort en parallèle chez UWE deux CD mixés « Massive Party » en 2004 et « So Massive » en 2006, puis deux albums chez X-Ray : « First Stroke » en 2009 et « Rolling the dice » en 2012, ain- si qu'un morceau sur le fameux label anglais Viper. Elle se fait également remarquer pour ses « All Night Long », nuits durant lesquelles elle dévoile l'étendue de sa sélection musicale et de son talent aux platines. En parallèle, Elisa Do Brasil noue une forte relation avec les sports extrêmes, et se produit notamment en tournée avec Rip Curl ou O'Neill, ou encore au Natural Games.

En 2013, elle revient habitée d'une nouvelle force et relance sa résidence au Rex Club avec les soirées « Forever DNB » où elle invite certaines des plus grandes légendes du mouvement Drum & Bass (Andy C, Randall, DJ Storm, DJ Marky, MC GQ) mais aussi certains des talents les plus en vue de la scène (Skeptical, Kings Of The Rollers), ère d'une nouvelle identité, plus proche de ses in uences premières et de la culture sound-sytem, qui lui tient tant à cœur. Forte de nouveaux projets et d'un album en cours, 2018 sonne le grand retour d'Elisa do Brasil sur le devant de la scène !