DJ Freddy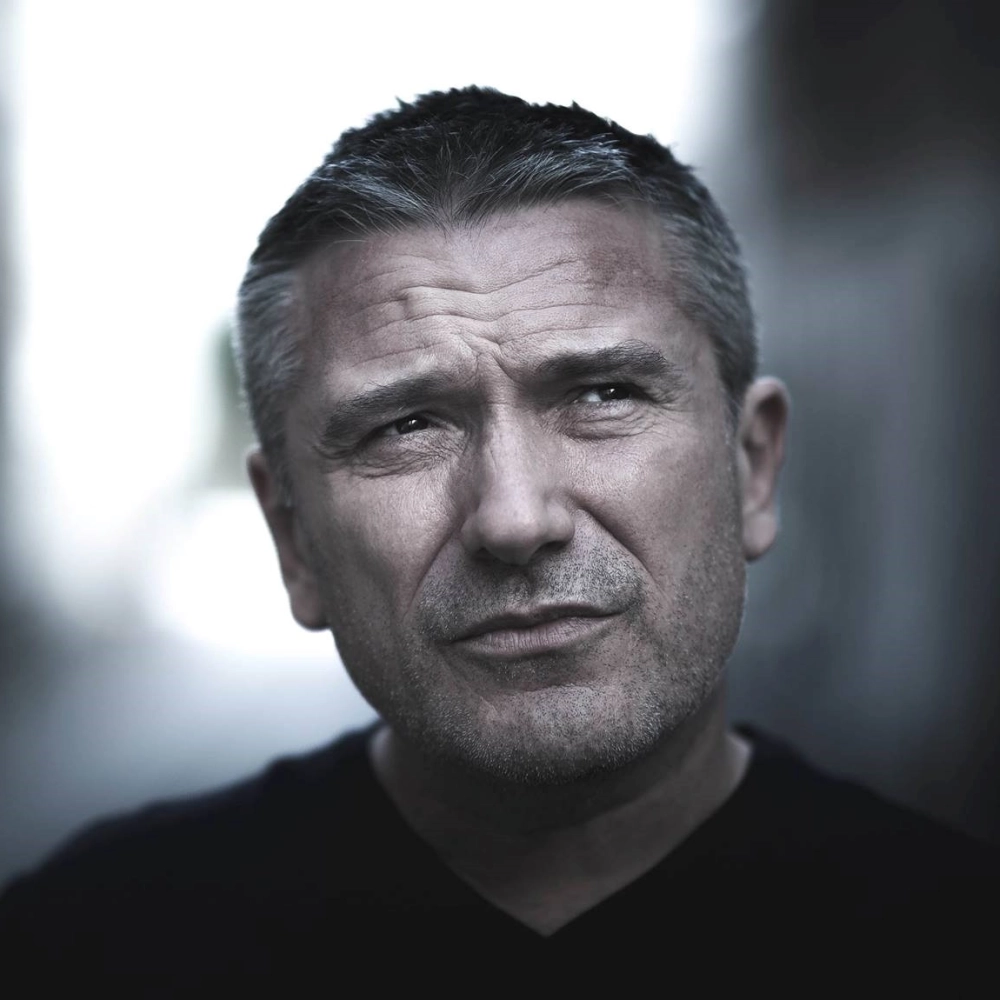 DJ FREDDY (SCOPE LABEL)

Issu des 1ères générations Dj's au début de la house music. Freddy débute dans sa Normandie natale, dans un club mythique, ses soirées sont restées légendaires. Il y fit découvrir ses influences : acid jazz, garage, house & techno from Chicago, Détroit, New York. Remarqué par David Guetta qui était à cette époque directeur artistique du Queen (Paris), Freddy y résidera; durant les meilleurs années du lieu. 
Il joua dans les clubs Parisiens : l'Enfer, le Rex Club ainsi qu'à l'étranger : The Edge (Sao Polo), The End (London), Le Fuse (Bruxelles), Pacha & Amnésia (Ibiza), et de gros festivals : I love techno, Nuits Sonores etc...
Auteur des 6 fameuses compilations Scream sorties chez Universal, restées intemporels.
Classé parmi les 10 meilleurs Dj's mondiaux par la presse musicale spécialisée, Freddy accompagnera des pionniers tels que Jeff Mills, Richie Hawtin ou encore Carl Cox lors de leurs tournées Européennes…Ses 1ères productions sous le pseudo Raff'n'Freddy : « Listen & Deep Progress » compilés sur Global Underground & Bedrock (Sasha & John Digweed), dont notamment son titre « Emergency Delivery » qui n'a pas pris une ride, c'est aujourd'hui un des tubes du DC 10 à Ibiza, compilé sur Hot Creations en 2016.
Toujours dans l'air du temps, cette année, Freddy lance sa propre soirée « Scope Label Night » en y invitant des dj's internationaux.

English version****

Very popular in France, Dj Freddy is one of the respected DJ/Producer of the French electronic scene. Known first as the head resident of the famous « Scream » Parties held in Elysées Montmartre location, he produces a series of 6 compilations under the same name distributed by Universal, exported and sold in whole Europe.

Enriched by these experience, Freddy, with Raffen, as « Raff'n'Freddy », releases two hits « Listen » and « Deep progress » compiled by Sasha (Global Underground) & John Digweed (Bedrock) and saluted by Danny Tenaglia.

Classified under the 10 best international DJs by the French music press, he is known for his sophisticated tech-house, deep house and techno mixed to sensual and sexy sounds, making together a unique and ageless style.

Today he is owner of his own label COURTOISIE RECORDS and produces new and talented artists as Dj Yellow, Raffen, Yann Fontaine… At the same time he signs his new productions and remixes with foreign labels as : CIRCLE MUSIC (Berlin), PRESSLAB (Italiy) and NEVERENDING (Citizen Kain) in France…

His productions played by international DJs as Laurent Garnier, Ricardo Villalobos or Sven Vath, allow him to travel the globe and to move the dancefloors from the « Fuse » in Bruxelles, « The End » in London (at the Jeff Mills and Richie Hawtin World Tours), to the Singapour's « Zouk », Ibiza's « Pacha » and « Amnésia » and Sao Paulo's « The Edge » … To be continued… !!!