Dixon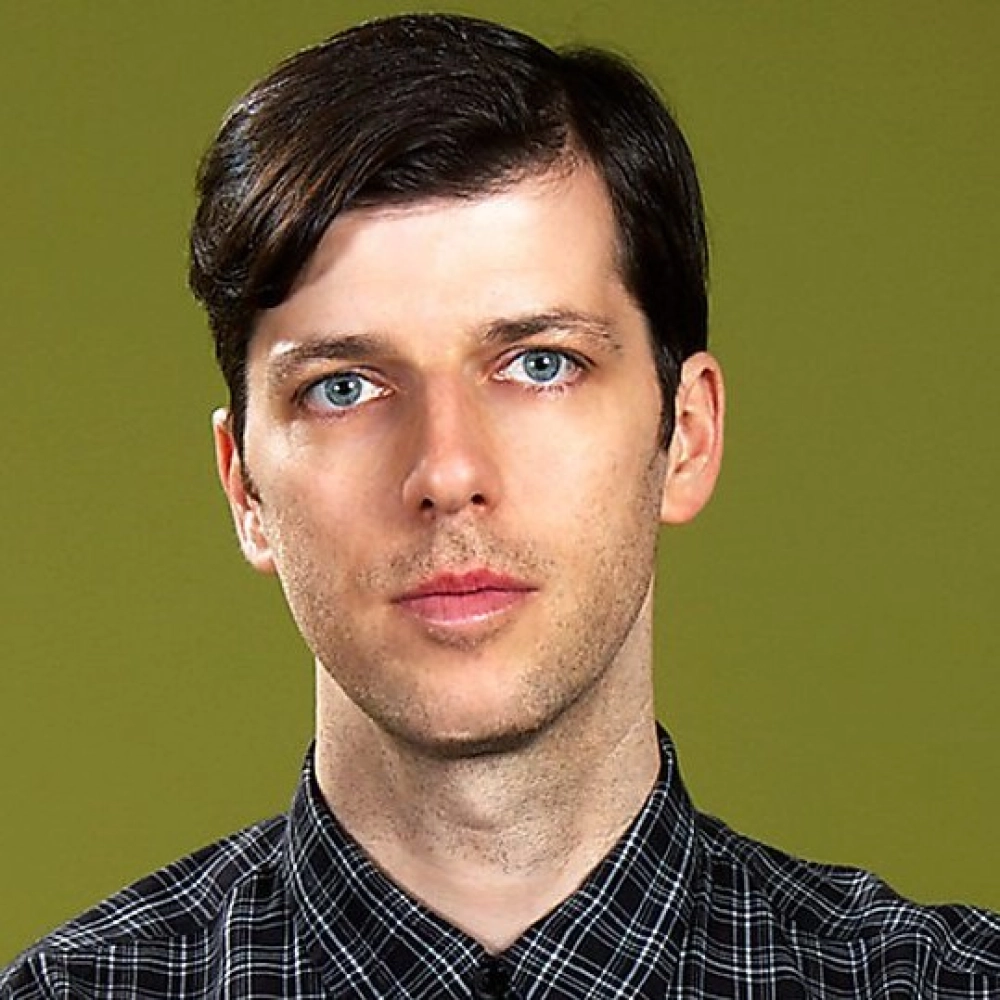 How can it be...
...that a DJ with no massive hits to his name, who tends to steer clear of mainstream trends, rarely gives interviews and has not released a commercial mix CD for years can find himself at the top of Resident Advisor's Top DJ Poll for four year in a row?To get to the root of this broad and sustained appeal, we need to go back to his formative years and ask what a DJ is essentially there to do in the first place.

When Dixon entered the Berlin club circuit in the early 90s, he made his name on the strength of his djing. Back then, confidence or experience from releasing mixes online didn't matter as much as it does now. You had to do your practice, of course, but when your sound was good and your mixing tight enough to take it to the clubs, there were opportunities out there. But with those opportunities came responsibilities. A residency did not mean playing the same club every once in a while, it meant playing the same club every week. The crowd didn't consist of people who pick and choose club nights and their guest djs as the weekly hype commanded them. These were people who headed straight to a certain club night because they were sure its resident dj would deliver the goods this week as he did last week, and the next weeks to come. As long as that happened, there was no need to move on.

In such a context, there is no quicker way to learn how to become a very good dj than by making people dance throughout a set that lasts the whole night, on a very regular basis. If you can't hold the crowd for hours, you won't make it. It's learning by doing, the hard way. Dixon not only learned very quickly, he loved every moment of it. Starting out low, slow, unfolding the flow, working towards a peak, then working towards another, turning up, turning down, to find the exact moment to switch the mood, to find the perfect way to end what should be a lasting experience. Once you've passed your exams in the night club school of that era with flying colours, you can rely on those skills forevermore, and Dixon certainly did. His residencies then and now are clearly schooled on the stylistic and technical versatility and skills, attitude, stamina and experience gained from countless nights honing ways to direct a loyal crowd on the dance floor at will.

However intent Dixon was to follow the path of his choice throughout his career, he certainly didn't insist on travelling alone. He used events to introduce foreign djs to Berlin crowds, raised his profile by providing memorable support slots in the process, and contacts were made. He got to know like-minded souls from all over the globe, he travelled abroad himself, and his reputation grew further. Meanwhile, back home, he made bonds with Jazzanova and became involved with their vibrant Sonar Kollektiv label.

In 2005 the rise of minimal sounds in club land was gaining momentum, while house was on the opposite trajectory. Sooner rather than later, Dixon concluded that there must be a way to maintain his preferred sound while so many djs and artists were reducing the musical ingredients of their output. The choice was simple: adapt or rebuild. Dixon opted for the latter and took the next step with a Sonar Kollektiv sublabel called Innervisions, which he founded with Âme. 

It was clear from the beginning that this label intended to make a difference, and that here all the connections Dixon had made with like-minded souls should come into fruition. It was a platform conceived to keep up the house tradition to which all those involved stayed so faithful over the years, but it also intended to breathe fresh life into it. And so it did. If Dixon's famous rework of Tokyo Black Star's Blade Dancer knocked on the door, then the second release, Âme's future classic Rej EP, broke it off its hinges. It was around this time that the label parted from the Sonar Kollektiv mothership and became independent. The following releases by befriended artists confirmed the almost instantly strong reputation of the imprint and within a short time it became obvious that this label had achieved something rare: it had created a sound and an identity that began to seep through the scene, affecting the music other labels recruited and released. While it was developed on the back of a long-running tradition, Innervisions kicked house back into the present focus, and many others were happy to join in, either again or for the first time. 

Over the years, the Innervisions sound has become a stable reference point, adding a continuous context and substance to Dixon's dj sets. And in turn, his appearances at clubs and festivals provide a constant source of crowd feedback to help finely adjust the label's musical course. Dixon's performances and the label's releases share a number of recognisable values: an emphasis on rigorous selection, attention to detail and enduring quality. But also a preference for emotion over function. In both a musical and visual sense, Dixon is not averse to using bold colours and theatrical flourishes. No wonder his selection skills have also been called upon by the fashion industry (and following his taste in shirts has become a side hobby of dance music aficionados...).

Finally, Dixon has always maintained the importance of delivering an authentic message. This striving for a unique identity has driven an obsession with making personal edits, tweaking tracks until they fit just right. Sometimes it means striking the right balance between educating and entertaining the crowd. But mostly it involves staying open to new ideas, following the urge to explore and trusting the same instincts that were formed in the very first years of his career. It's a unique combination that has helped to create intimate, compelling and above all lasting memories on and off the dance floor.