Dax J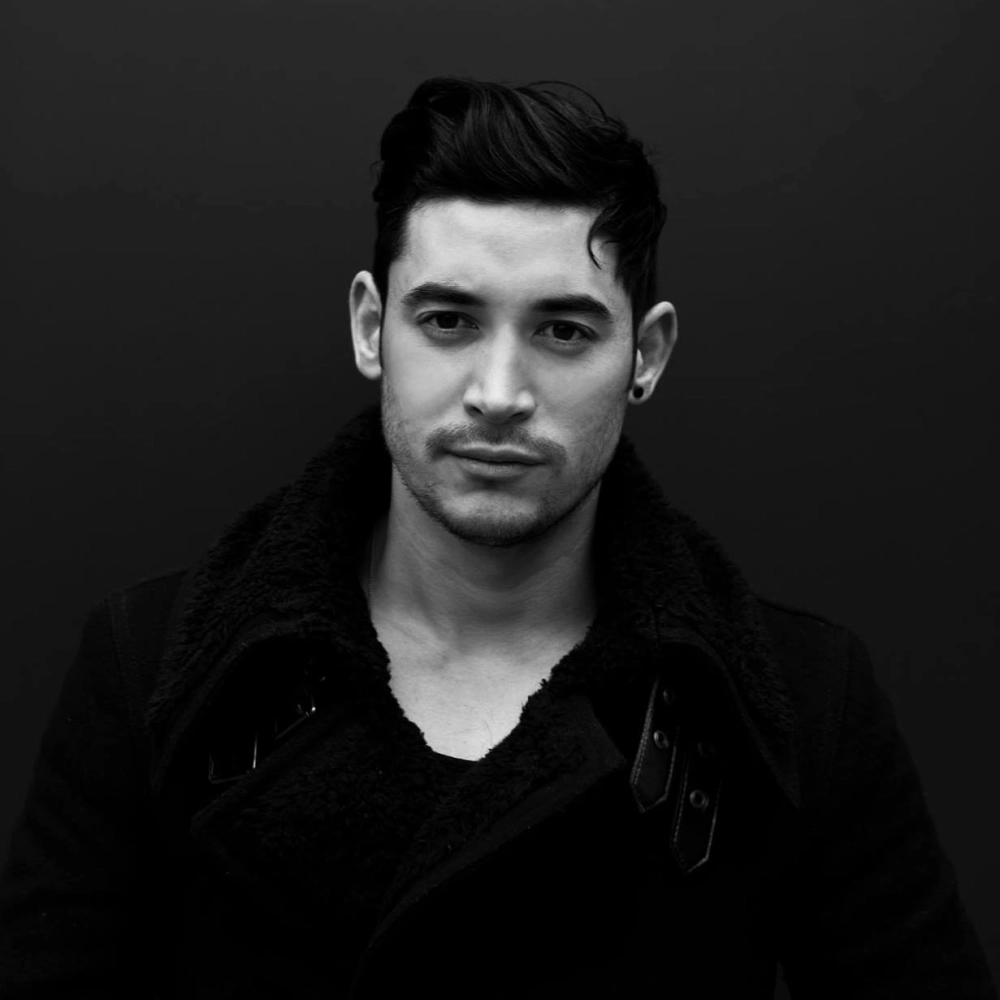 Dax J is a London born, Berlin based artist and the quintessential DJ in every sense of the word. He has carved out and established his own unique sound, firmly placing him at the forefront of a global DJ scene with his own individual style of raw and uncompromising Techno. He continues to be consistently nominated and voted into DJ polls and Awards from around the world, all whilst remaining purposefully rooted in the underground. Also known as a prolific producer and successful record label boss, his trademark sound remains in constant rotation from the most respected DJ's in electronic music today.

In recent years Dax has received countless accolades for his devotion to the craft. Being placed into Resident Advisor, DJ Mag, and Groove Magazine's top 100 DJ's of the year, as well as receiving nominations from Mixmag, DJ Mag and the DJ Awards for Best Techno DJ, Best Breakthrough DJ, and Best British DJ. He's known for playing notable closing sets at monumental parties including Awakenings for ADE in the infamous Gashoulder, and a 10-hour marathon set in the worlds most notorious techno club, Berghain.

2018 saw Dax release his 2nd solo album "Offending Public Morality" on his own label Monnom Black, which was picked by BBC Radio 1 as their "Biggest Record of the Week," as well as entering the "Top 50 Albums of the Year" from Apocalypse Mag, Tsugi and DJ Mag who also featured Dax on their front cover. Furthermore he was enrolled into the BBC hall of fame that year by releasing his debut Radio 1 Essential Mix, whilst having his 4-hour closing set at NeoPop Festival picked as "Best DJ set of the year" by Be.At.TV.

Preceding this, Dax released his highly acclaimed debut album "Shades of Black" in 2015 once again on Monnom Black. Mixmag awarded it "Album of the Month" and it reached the No.1 spot on Juno Records with Hardwax describing it as "Brilliantly Banging".

Dax grew up listening to the UK sounds of Jungle, Drum n Bass and Garage. Being heavily influenced by heroes like Goldie, Andy C and Bad Company, his love for the underground meant he soon started to DJ on pirate radios at an early age of 15 whilst he was still at school. He became an avid vinyl collector buying from London's infamous "Black Market Records" on a weekly basis, whilst at the same time producing and crafting his sound. 

His new found obsession with DJ culture had led him to completely lose all interest with school, and due to behavior issues and constant skipping class, he was kicked out in his final term. The following year, the same story repeated itself, and Dax was kicked out of College within just a few months because he was undertaking a course he had no desire in. 

Coming from humble beginnings with no money after his exit from education, Dax worked through many of the worst dead end jobs that he could find throughout those early years. But of course, he either got sacked or ended up walking out within a very short space of time as he was only interested in listening to tape packs and playing records. It wasn't until he discovered he could study Music Production at college, that he was able to enroll again with focus, and stay motivated enough to complete and pass the course, which in turn led him on to study Music Technology at the University of West London where he graduated and received a Bachelor Degree in Music. Those tiresome early work experiences had left a mark on Dax, and fueled by the fear of going back to those dead end jobs and holding on to the dream of making a success from his true passion, he was inspired to grind relentlessly on his music. 

During his time at University his first vinyl releases would come in 2005 on Aphrodite & Mickey Finn's classic Jungle label "Urban Takeover" under alias "Dangerous" and his own imprint back then "Xplicit Sound." Within a short space of time by the age of 19 he had forced himself into the Drum n Bass scene, starting to play in the small rooms at major raves in London for legendary promoters such as United Dance, One Nation, and Movement, to name a few, as well as holding down a residency on London pirate radio station Origin 95.2 FM. 

In 2007 Dax graduated from University and decided to take a year out to go traveling and the decision would completely change the path of his musical career. It was in this summer that Dax discovered the sounds of Techno during a whole season spent in Ibiza. From that point on his passion for cutting edge 4 by 4 beats took over and a brand new direction had presented itself. 

Fast forward on and Dax's love of classic UK club culture still remains deeply rooted inside him, influencing his productions and DJ sets to this day. He runs his own record label and studio in Berlin where he continues to work tirelessly on his craft. With a constant supply of music set to be released and a tour schedule fully booked up a year in advance at the most important clubs and festivals around the globe, the UK artist is firmly set for many more successful years to come.