Canblaster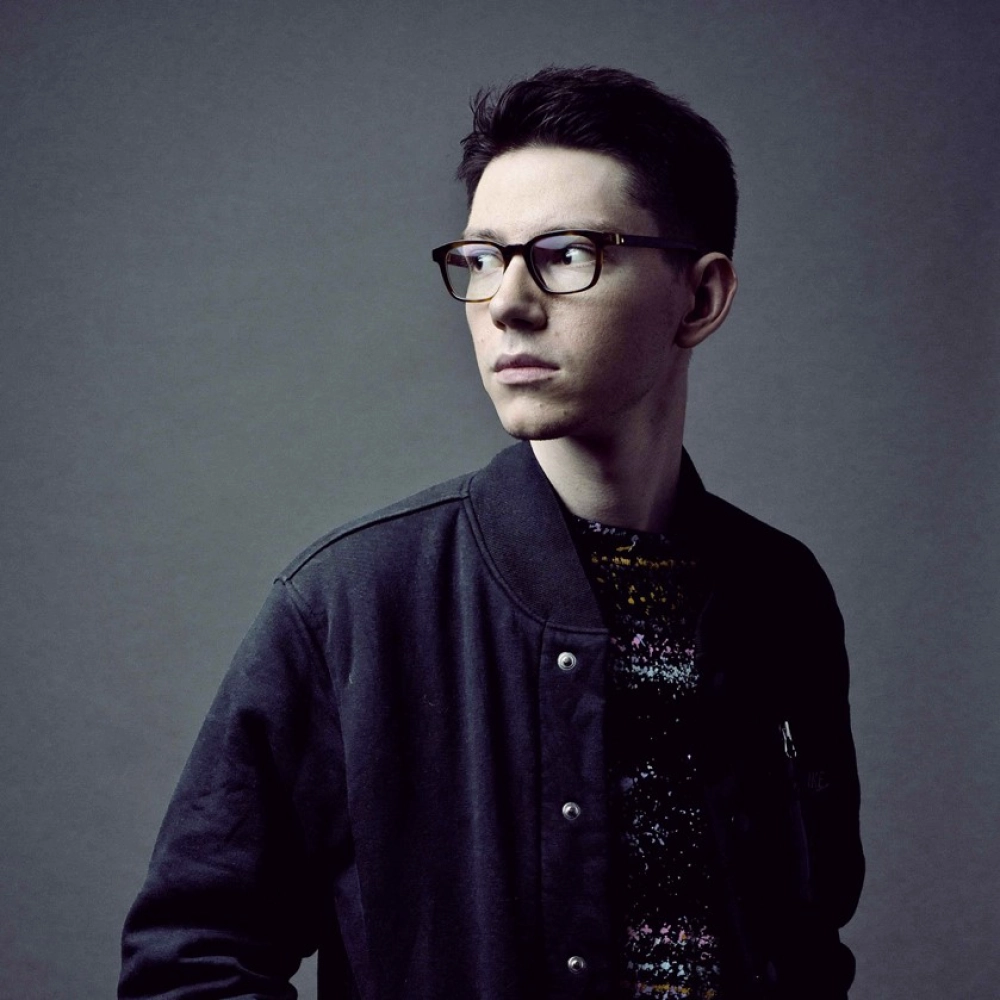 Canblaster is the prodigious child from Douai. Ultra active producer and confirmed Dj, Canblaster is the Wild Card of Club Cheval. Legendary artists such as Underground Resistance, Basement Jaxx or Yellow Magic Orchestra made him fall in love with Elec..
Real name Cédric Steffens, he grew up in Douai, Northern France, in the 1990s. While in elementary school, his music-loving parents sent him at the local music conservatory with his two sisters, where he learnt classical piano. He also later followed a one-year jazz course, that'll give him, several years after, the theoretical basis to understand R&B, which is now one of his main influences.
As a teenager, the young Cédric also spent loads of time playing Sega Saturn and developed a fondness for the aural aspect of video games – both the music and the sound design. Music games like Beatmania and Freqency, which afford the gamer to play virtual keyboards, show him the way to music-making. At the same period – the early noughties –, he got into mainstream, album-based electronic music classics like Daft Punk, Cassius, Chemicals, Fatboy Slim and most specially Basement Jaxx, whom he revered the ability to concentrate multiple influences in a very tight manner. One has to mention Cédric has always been an album CD fiend, burned or bought second-hand. He loves the freedom allowed by the format, and often rather listens to interludes, skits or drum-less tracks than the hits. For a long time, his ear has been much more oriented towards the car-backseat-with-headphones experience than the dance floor.

When French Touch 2 broke through around 2005-2006, Cédric finally decided to try producing club material after hearing labels like Ed Banger and Institubes, dug deep into the brief history of French dance music and actually happened to make tracks clumsily emulating Alan Braxe or Vitalic. He then met fellow Club Cheval member Myd, while the both of them were in audiovisual school, and sometimes helped him out for technical issues in his then-band Sexual Earthquake. Canblaster's work eventually came to blossom around 2008, when he chose to incorporate British (garage, dubstep) and American (club rap, B-More, Diplo) influences to his sound. Those new scenes were introduced to him by two of Myd's friends, Panteros666 and Sam Tiba. The four boys then feel they have to launch their own crew, and Club Cheval was born.

His first EP, called « Jetpack », came out in 2010 and immediately defined his very own touch : techno's mechanical proficiency melt with a nippophile, romantic melodic sentimentality. But because the club scène was then dominated by an agressive-percussive sound, he didn't really believe in the power of this first release. Hopefully for him and us, « Jetpack » soon was played by major UK DJ Sinden, then by French DJ/vocalist/A&R Tekilatex. Cédric was then quickly commissioned plenty of remixes – for Rusko, Drop the Lime, Tekilatex & Para One, Spoek Mathambo or Style of Eye, just to name a few. To him, a remix is much more than just a commission work : his Basement Jaxx-inspired obsession for detail and tendency to baroque overproduction, and his admiration for early Justices remixes often make him radically rework the originals, and the final products always sound magical.

In 2011 came a second EP, « Master of Complication » on the Nightshifters label, based around the concept of time. It confirms his taste for playful, sophisticated, start-stop structures – there's a megamix thing going on there, probably coming from his gaming days but also from old eurodance cassettes he used to listen as a young kid. A few months later, he released a third EP on Marble, the label created by former Institubes mainstays Para One, Surkin and Bobmo. « Totem », as it was called, had three (very) different mixes of one same track – except you didn't really realize the similarity if you're not told about it. Canblaster now more than ever masterizes his tools and imagination, and his aesthetic miraculously fuses spacey nerd romanticism with architectural complexity : everything moves and goes round and round, but stands still, as a dream-carrousel for entranced kids and grown-ups.

As a DJ, Canblaster mixes straight house and techno to tracks teeming micro-breaks, trompe l'œil rushes, harmonic and rhythmic paradoxes, and most definitely wants people to get down. So check out his intense and exhilarating DJ skills if he comes in your local area, and expect more and more stunning tracks from him in a near future.
Discographie séléctionnée Canblaster

Infinite EP (Marble) 2013
Master of Compilation (Nightshifters) 2011
Kapongo Dance EP - Berou & Canblaster (Moveltraxx) 2011
JetPack Remixes EP (Sound Of Sumo) 2011
Totem (Marble) 2011
JetPack EP (Sound Of Sumo) 2010