Bob Sinclar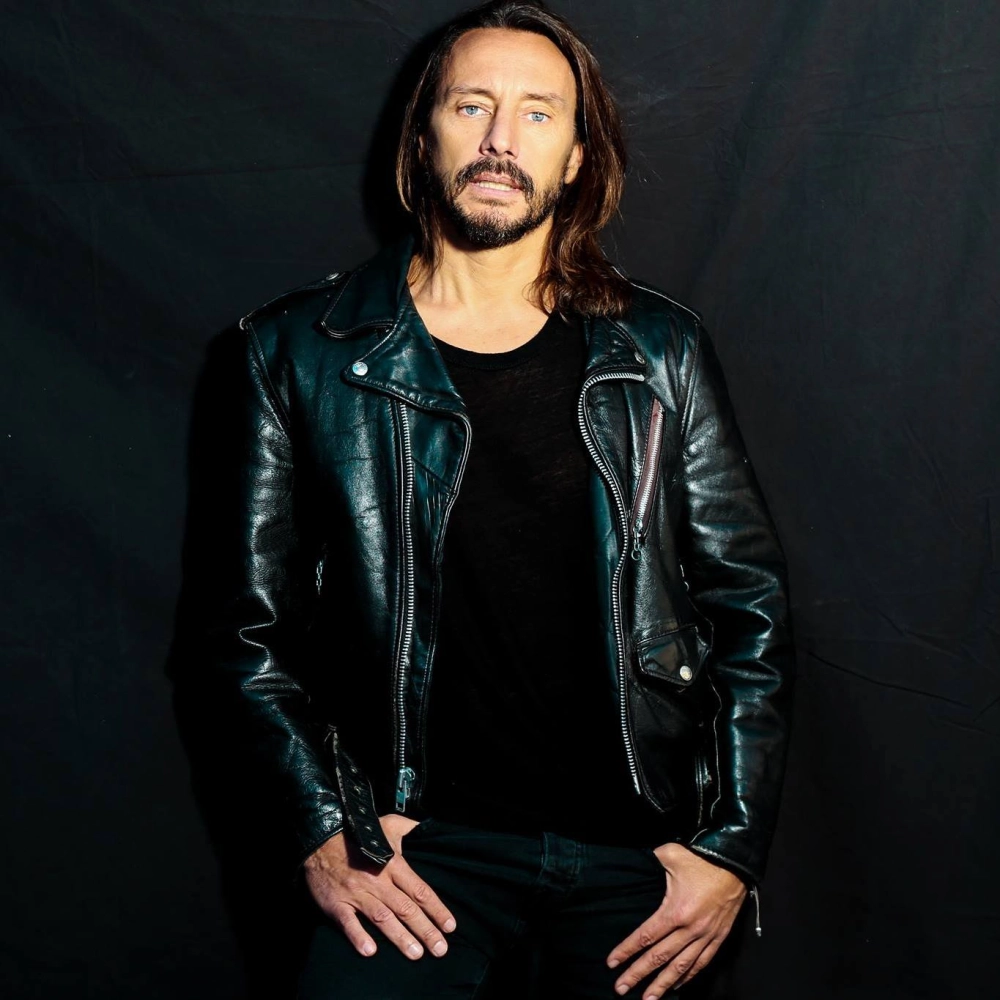 Who is Bob Sinclar? An international man of mystery, since he first emerged in 1976 this career path has taken in spy, jewel thief. Riviera playboy, mercenary, arms smuggler, Monte Carlo card shark, Studio 54 bellboy, high-class gigolo, sunglasses mode..
It's also rumoured he was roped in to teach John Travolta to dance for Saturday Night Fever, but we don't want to play with the rumours - the mere facts themselves are incredible enough. Now, since his autobiography was banned world-wide for in order to protect NATO security, Bob has decided to tell his story via the medium of house music.

Hang on a minute... This morning more than a thin tissue of propaganda, disinformation and downright fibbery. Don't believe a word of it. Bob is a figment of the imagination of "Chris The French Kiss" the 31 year old Paris DJ behind club hits like "Gymtonic", "The Ghetto" and the recent smash "I Feel For You".

"Bob is an alter ego for me" he says. "It was important for me to have fun and relive that disco era. So I wanted to invent a character who was like a porn star or a disco hero or a spy - a James Bond parody, but cool, like the Fonzie".

Bob grew up and still lives in Le Marais, thehappening gay quarter of Paris. "It's the centre of Paris", he beams, "a bit like Notting Hill in London. It's got The Force". Growing up there it is unsurprising that the teenage Chris soon started hanging out at Paris exclusive late 80s club scene.

"I was into music from the first time I saw a DJ play two records together at Le Palace. It was the happiest time of my life : hearing Todd Terry "Can You Party" and Eric B and Rakim, "I Know You Got Soul", "So I got into hip hop".

In 1994 Chris started the influential Yellow Productions, with his friend DJ Yellow. Signing artists like Dimitri From Paris, they were the first French label to branch out into the funky disco groove that we came to recognise as the mid 90s French sound Even then, image was all important. "We were fans of labels like Blue Note, Prestige and Mo Wax. We wanted to have a beautiful image too, but with a French twist".

By 1998 he was moving away from acid jazz with his own Bob Sinclar project and released his debut LP on Yellow, causing dancefloor hysteria with the Jane Fonda - sampling "Gymtonic" and the deep soulful groove of "The Ghetto".

Now, two years later with "Champs Elysées" he's moved on to a more sophisticated sound that's aiming for more than just dancefloor popularity. "The first album was just a set of tracks", he admits now. "I hurried to get it out. It was not thought out as an album. This album I did over one whole year from A-Z". And it shows.

"These days everybody's buying a sampler and doing a track", he bemoans. "There's a lot of shit around and we don't have any classics that stay in your DJ box for months. I've tried to bring that back, to refer to the Seventies and Eighties with live musicians rather than samples".

With only one sample on the album - see if you can spot it, record fair fans - the rest is played by Chris' collaborator Cutee B. In keeping with the disco vibe there's vocal expertise from French disco veteran Cerrone's backing singers and the mighty James "D-Train" Williams, the man behind eighties classics like "You're the One For Me" and "Keep On". James picks up the mic and lets rip on "Got To be Free" : once again trainspotters should watch out for those D-Train reference points.

If you're expecting retro disco, the deep atmospherics of "Striptease", and the nod to electro on "Iche Rocke" should keep you guessing. This is quality, soulful house music that still rocks the party, but sounds just as good on the car stereo home. From "You are Beautiful" near ambient chill-up to the funky end-of-the nighter "Darling's" around seventies LA wearing wraparound shades whether you're partying in Paris or putting your feet up in Peterborough.

Bob Sinclar - he may not actually exist, but he's clearly still one helluya guy. Welcome to his world.