Benny Benassi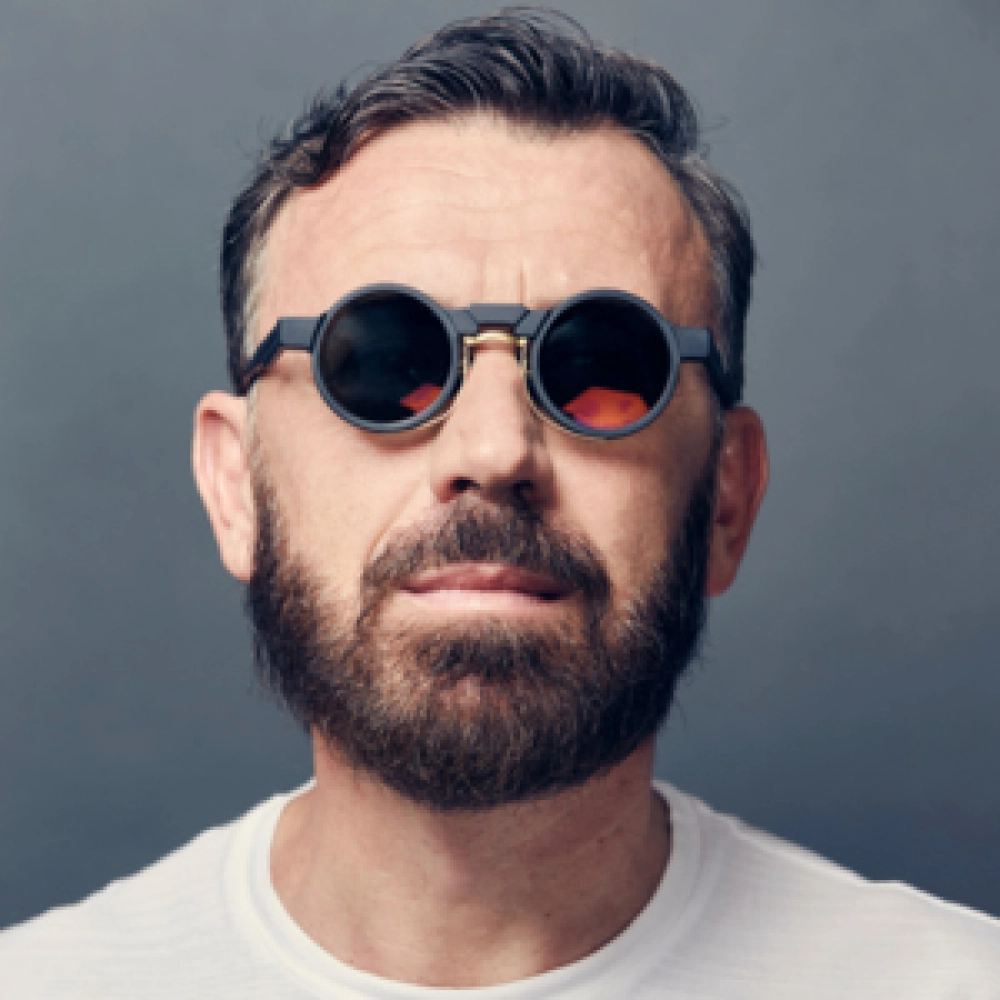 With an impressive career spanning more than twenty years, Benny Benassi is one of the most successful, influential record producers and djs of all time.
His springboard to fame came in the form of his seminal cross-over hit Satisfaction, released in 2002. Topping the charts all over Europe, which then crossed the pond into North America, this iconic, ground-breaking, genre-defining track paved the way for his debut album in 2003, Hypnotica, which among countless other accolades, landed him the title of European Border Breaker Award, for the most record sales by an Italian artist outside Italy.
Since then, Benny has headlined the biggest festivals around the world including, EDC, Coachella, Tomorrowland and Ultra Music Festival to name a few.
In 2008 Benny released his next artist album, Rock N Rave, before going on to win a Grammy award for his remix of Public Enemy's Bring The Noise, one of the first recordings ever to combine European electrohouse beats with American hiphop vocals, cementing Benny's status as a trailblazing pioneer of the commercial electronic music scene..
And, in 2011 he released his critically acclaimed third album, Electroman, which included worldwide smash hits  Beautiful People with Chris Brown and Cinema with Gary Go. Once again Benny made history by discovering a young, and at the time, unknown artist named Skrillex who he enlisted to remix Cinema and successfully brought dubstep into the mainstream. The remix won another Grammy Award and remained in the Top 40 charts for four continuous years. Most recently, Benny just celebrated the 10th anniversary of Cinema with a killer remix from superstar Swedish duo, Galantis.
As Benny's star continued to rise, he teamed up with Madonna and produced the single Girl Gone Wild plus several other tracks on the MDNA album, which fully confirmed Benny's place as one of the very best producers in the world!
In the years to follow Benny's explosive growth continued and his single Dance The Pain Away with John Legend went on to become a certified smash, after premiering it at Coachella with John performing the vocals live.  
Five years after his first album, Benny dropped Danceaholic, led by the hit single and summer anthem Paradise, once again with Chris Brown. There is a long, rich list of other A-list artists Benny has collaborated with to feature on his records that deserve mention, ranging from Lil Yachty and T Pain to Serj Tankian from System of a Down, which further illustrated the full scope of Benny's influence.
As well as his own production, Benny has always aimed to bring his sound to an array of audiences. This includes his flurry of high-profile remixes for the likes of Bob Marley & The Wailers, Giorgio Moroder and the Rolling Stones, amongst a laundry list of others
Over the last two years, Benny has taken his un-parralled knowledge of the game and began developing a group of highly talented producers, known as the BB Team. As well as putting out releases alongside them, Benny continues to pass both his genius and sound through to the next generations.
Today, with the absence of shows and festivals during a global pandemic, Benny aimed to lift spirits with live streams such as Billboard At-Home, as well as his own Panorama feature, all while continuing to release feel good crossover hits. With a string of releases such as Everybody Hates Monday Mornings, Just Miss Love, Until The End of Summer, I'll Be Your Friend alongside CeCe Rogers, and of course his collaboration with the revered Jeremih on LOVELIFE, which peaked at #1 on the US Billboard Dance and Media Base Radio Charts, the music has kept flowing and fully solidified Benny's status as a one of a kind tastemaker.
With a busy year planned ahead, including a career highlights documentary and yet another album, you can expect to hear a lot more of this legendary Italian producer!