Andrea Oliva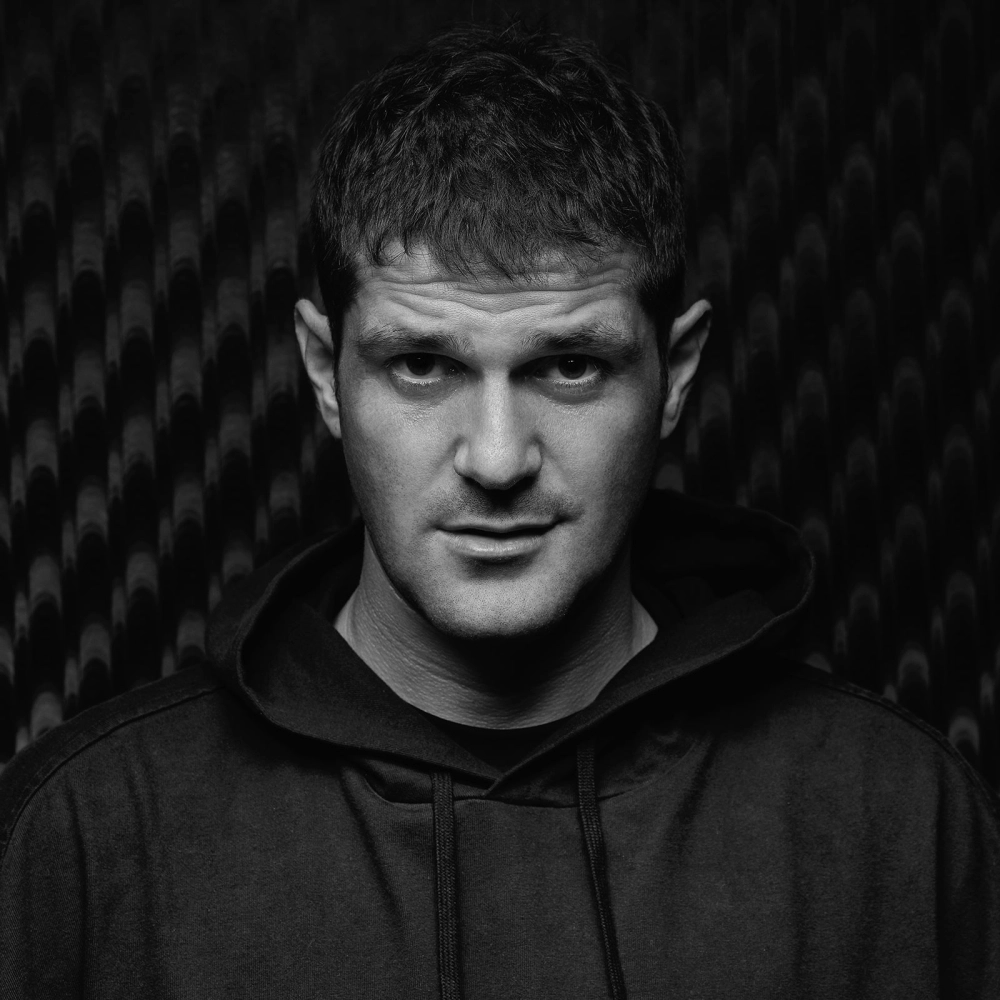 Andrea Oliva's current status as an established international headline act is the result of an entirely organic journey.
Having taught himself to DJ at the age of 13, Andrea then started working in a record store where he built his extensive collection of upfront promos and white labels from Europe and beyond and he soon secured bookings at some of Switzerland's best clubs leading to residencies at Terminus and Pravda. With his status in his home country growing, Andrea teamed up with the owner of Nordstern in Basel, Agi Isaku, and the duo were soon throwing sold out 'Banditz' parties across Switzerland. His reputation took him across the continent and all the way to Ibiza, where in 2004 he was first invited to DJ at Space.
Andrea developed his production style under the likes of VIVa Music, Saved Records, Be As One and Cadenza, with two 2012 releases - the 'Click Off' EP on Cadenza and 'Scene' on Be As One - breaking into the Beatport top 10 downloads and leading to him becoming RA' s most charted artist in February and March the following year.
2013 continued to be an important year for Andrea, landing regular headline slots at ANTS in Ibiza - Ushuaia's premiere underground party - something he maintains through to this day. Indeed the ANTS brand has itself gone on to tour the world, and Andrea ́s sets, which are synonymous with the ethos of the party, have rocked stages far and wide from Miami to Dubai, from Mexico to Argentina and from Croatia to the UK.
After an incredible few years of production whilst gigging everywhere from Panorama Bar to Coachella, his reputation as a credible artist continued to grow further. His Beatport chart-topping remix of Luciano's 'Rise Of Angels' made serious waves both on the Ibiza circuit as well as on an international level, and he had noticeable releases also on Moon Harbour, Defected and Suara. In 2015 Andrea decided to take on producing his debut LP. '4313'. Released via Objektivity, the album illustrated both Andrea's willingness and ability to explore conceptual themes within his own carefully constructed house and techno framework. Centred around the promise of a 'new age' and produced with a mix of both live and software-based instrumentation, the album is a testament to Oliva's continued desire to explore and experiment.
By 2016, Andrea had cemented himself at the heart of Ibiza culture; he became one of seven all- night guests to regularly take over the Space Terrace for Elrow, made his Music On debut at Amnesia, all whilst maintaining his famed ANTS headliner commitments. His skill for crafting stand out sets attracted the attention of Pete Tong, who helped Andrea to make his Essential Mix debut with a set recorded live from Ushuaia. After an incendiary back-to-back between the two DJs at the All Gone Pete Tong Miami Music Week pool party earlier in the year, Andrea was also a natural choice to mix the All Gone Pete Tong Ibiza 2016 compilation alongside the influential broadcaster. Two South America tours, two North America tours, playing a huge ADE show for DGTL X Paradise and a sold out all night long Christmas show at his beloved Nordstern also count as major highlights within Andrea ́s 2016 calendar.
Meanwhile, his underground credentials were further bolstered with his debut EP on Desolat, 'Get Down'. Displaying a skill for creating tougher-edged tech to full effect, tracks from the EP were regularly heard being played out by high profile DJs, with label boss Loco Dice hammering 'Elephant' in particular. This was followed by a killer release on Hot Since 82 ́s "Knee Deep" imprint entitled "Scream" - a track that became a summer anthem and was credited as one of Pete Tong ́s Essential new tunes as well as one of his top 10 tunes of 2016. Shortly after Andrea unleashed the mighty 'Vermona' on Cuttin Headz, another Ibiza anthem with label heads the Martinez Brothers keeping it on constant rotation at DC-10 and virtually every DJ on the circuit hammering it far and wide.
Throughout the past few years Andrea has continued with an everstrong release schedule, with EP's released on Hot Creations, Desolat, Saved, Moon Harbour, Relief, Rejected, Kaluki, 7Wallace, Rawthentic and Circus. Not forgetting of course his massive remixes of Thick Dick's "Welcome to The Jungle" (SONDOS), Groove Armada's "House with Me" (Snatch) and Tiga's "Woke" (Turbo) all of which were supported right across the industry and each of which also became huge club anthems. In addition, Andrea completed a solo headline "Andrea Oliva & Friends" residency at Ibiza's newest superclub Hï Ibiza featuring a string of high profile guests, as well as maintaining an eye watering touring schedule including standout festival sets at Tomorrowland, Medusa, Sonus, Sunwaves, Kappa Futur and DGTL to name but a few. Other recent highlights include debut Boiler Room, Mixmag Lab and DJ Mag sessions, another B2B set and live broadcast with Pete Tong as part of the Radio One in Ibiza weekend, and a return to the huge Zurich Street Parade where he performed on the main stage and which was attended by over a million people.
Needless to say, Andrea ́s dedication to the underground scene has garnered him widespread support and his music is appreciated by a range of dance music luminaries. His incredible sustained work ethic and his love of the ever evolving scene means there's no sign of this upward trajectory slowing down any time soon.